Ghislain Macameau
President and founder of Ghimac Inc.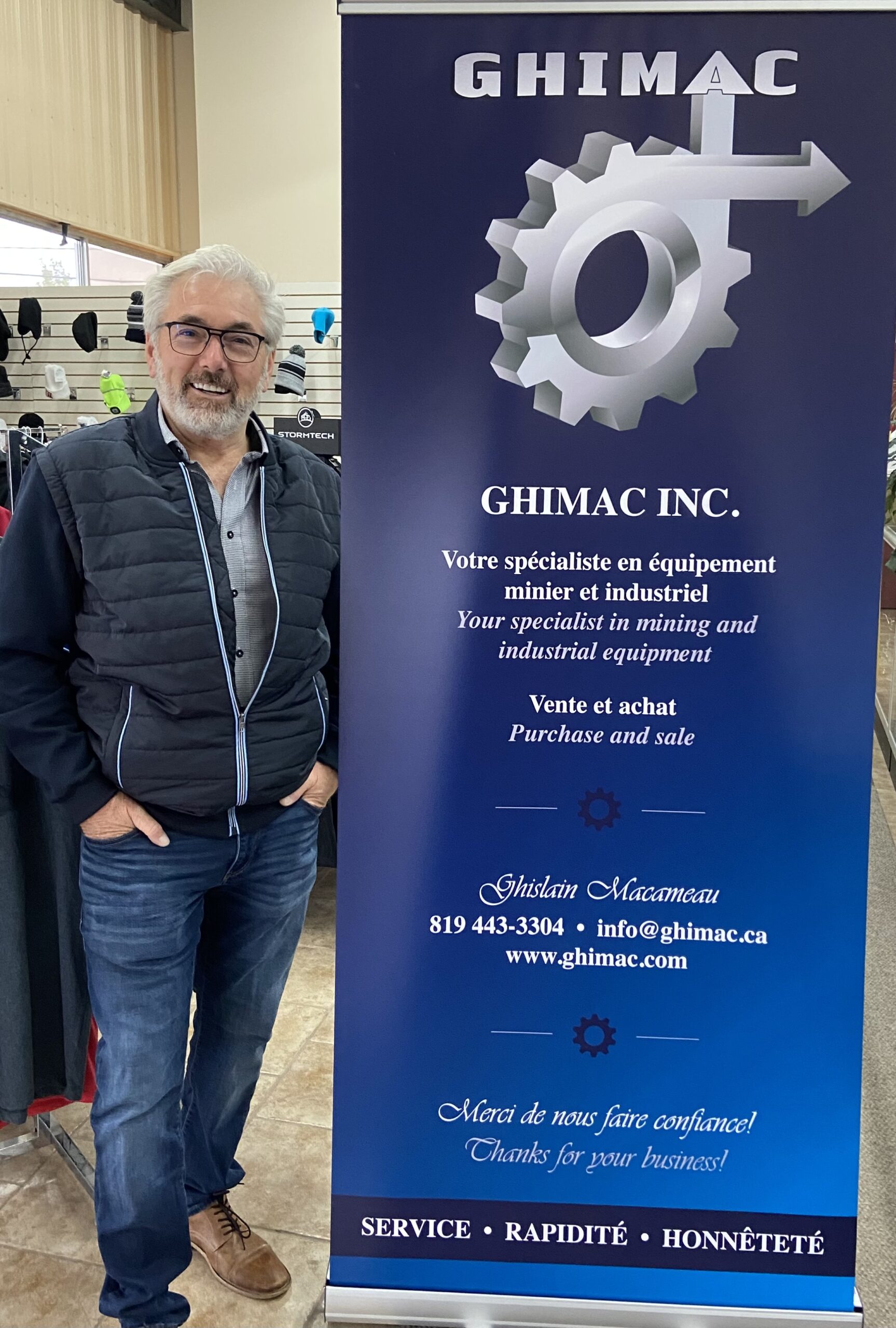 My expertise:
I can help you with ALL your mobile, fixed and industrial equipment needs.
I can act as an intermediary and negotiator for the sale of your mining and industrial products.
I can act as an advisor for your equipment choices.
Manufacturing agent for various companies in the mining industry.
My values
Proud to inscribe my values and customer experiences: Service – Speed – Honesty
Studies / training
Diploma in diesel mechanics and general welding.
VIA Distance Learning (Personnel Management)
UQAT Business English 2010
UQAT Marketing Administration MKT1114-05 2012
UQAT Cognitive Impairment 2013
UQAT Micro Human Resources Management Program 2019
UQAT Université du Québec en Abitibi-Témiscamingue https://www.uqat.ca
My volunteer involvements that are important to me:
1st Vice President ICM Amos Chapter since 2012
Member of the Board of Directors, D.M.A.R. Développement Minier Amos-Région.
Member of the Board of Directors of the Chamber of Commerce and Industry of Centre-Abitibi.
Member of the steering committee of Naturallia Val d'Or 2020
The ICM Amos branch is proud to invite you to visit and like its Facebook page at :
https://www.facebook.com/ICMAmos
The causes that are important to me:
Resource for disabled people of Abitibi Témiscamingue
Organizer of an annual bike ride for disabled people in Abitibi Témiscamingue since 2005
https://ici.radio-canada.ca/nouvelle/1255448/velo-soutien-personnes-handicapees-cyclo-don-ressource
Canadian Cancer Society
President of the Amos Relay for Life from 2011 to 2016